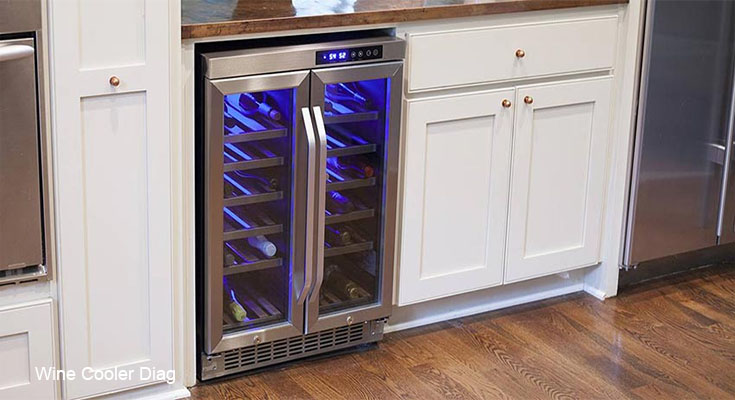 Wine lovers are flocking to the wine cooler shop to buy their wine fridges before heading home to celebrate with a glass of their finest. Wine refrigeration technology has advanced rapidly, and wine fridges are now things of beauty and efficiency. Comparisons between free-standing units and built-in wine coolersneed to be made. Knowing the benefits of a wine cooler is reassuring with so many options.
Benefits of a Wine Cooler
Being able to store and serve your wines at ideal temperatures is the prize. Wine coolers come in various sizes, offering single temperature or dual temperature zones. This opens up more possibilities when it comes to which wines to have. You can use one side for storage and the other for serving. If entertaining regularly, having different wines at their peak serving temperature is convenience beyond measure. Wines are pampered with vibration-reducing shelves, UV resistant protection and severe humidity and temperature control. All this tech is encased in a handy, beautifully sleek appliance that looks great anywhere. But what if you simply don't have the space for the free-standing fridge of your dreams? Now is the time to be dazzled by the magical wonders of built-in wine coolers.
Why Choose a Built-In Wine Cooler?
For homes with limited space, a built-in wine cooler offers all the longed-for benefits in a compact unit. You will still enjoy perfect temperature control without compromising on your living area. These can be small models holding just a few bottles tucked under a counteror tall, slender models built discreetly into existing cabinetry. The size of your wine collection and where you place your cooler will decide the appliance's size. Aesthetics have a part to play as well. For a modern home, an open-fronted installation allows you to see your collection as it brings …
Built-In Wine Coolers Add Style And Elegance To Your Home

Read More