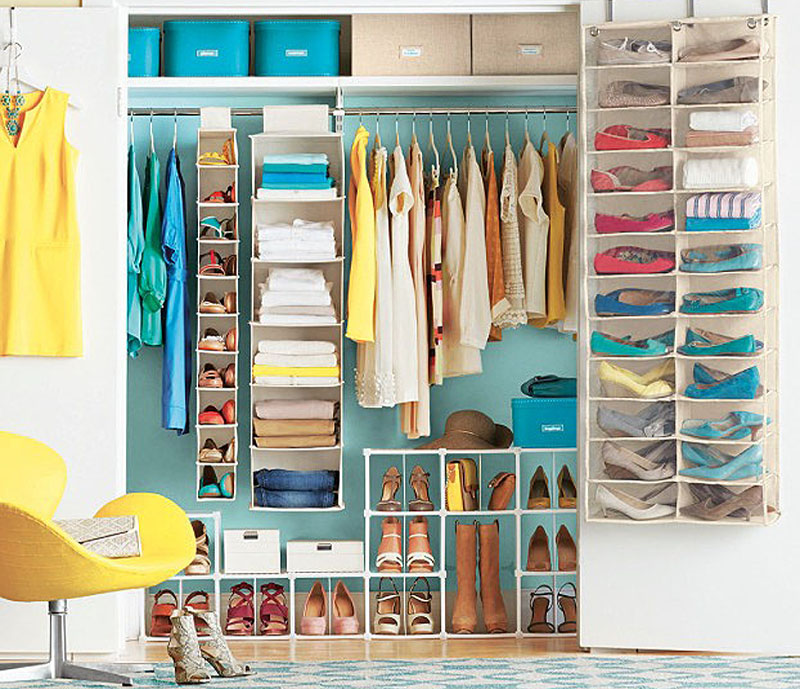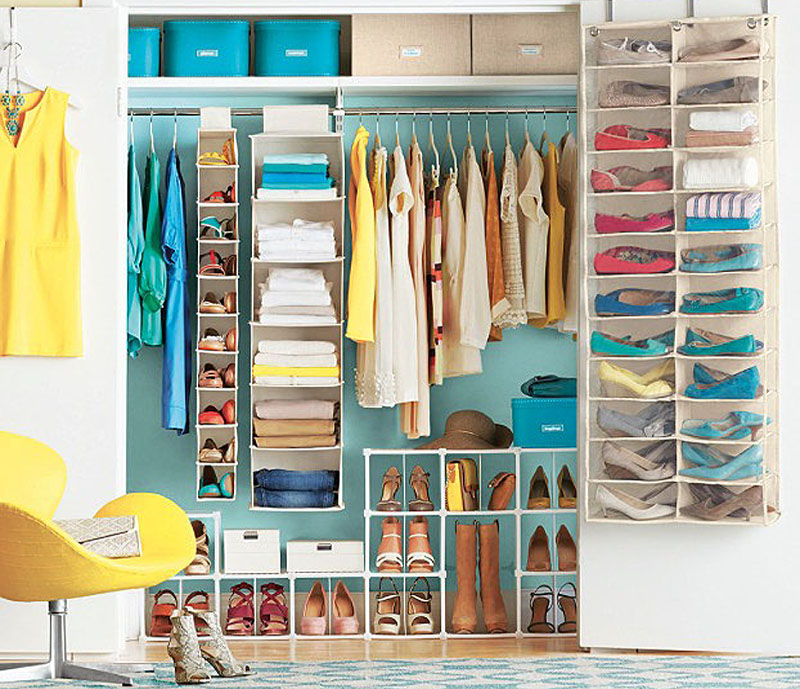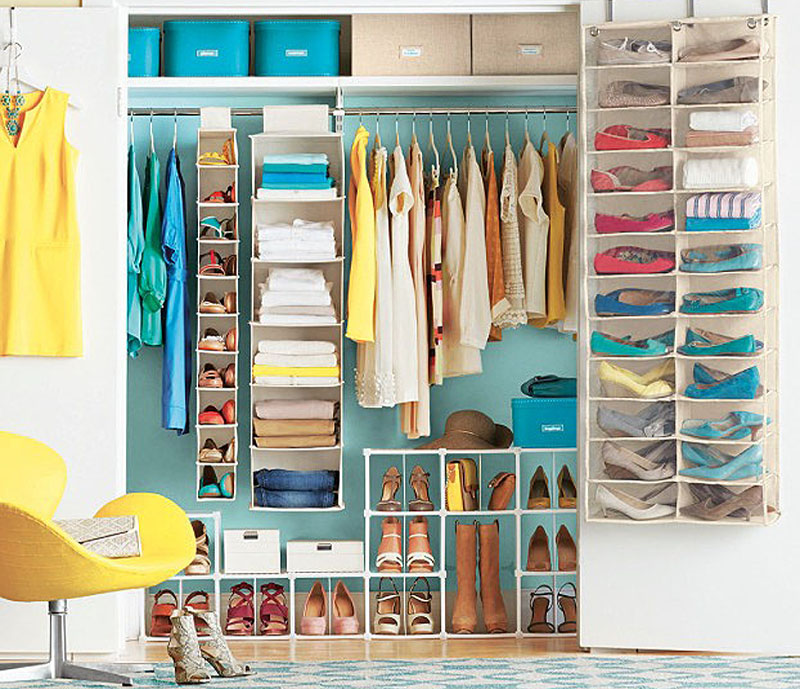 The closet can seem like a giant project to tackle, so many people put it off until it really can't be ignored any longer. There are a few basic rules of closet organization that you can follow. These simple steps make things easier to find, easier to organize and helps you get your closet in order.
First, rearrange your clothing so that your shortest clothes are on one side and your longer items are on the other. This usually frees up some space beneath the shorter clothes. You can add shelves for shoes or drawers underneath the shorter hanging clothes. You can use this space for just about anything.
Next, arrange your clothing in order of color. Make sure that you keep the length of the clothes approximately the same, but group together your shortest black shirts, white shirts, black pants, etc. This will make it easy to find clothes that match when you are getting dressed in the mornings.
Utilize inexpensive items such as over-the-door organizers, hooks and bins. Storage bags that can be flattened with a vacuum are very useful in keeping linens fresh while minimizing the space that they occupy. Store out of season clothes or bulky linens in empty suitcases to maximize overhead space.
Shoes usually end up in a huge pile. Even if you have a shoe organizer, it is hard to keep them all where they go. They fall off, they don't fit, or you simply have more shoes than shoe space. Use clear boxes for dress shoes. Not only will they be protected from scuffs and damage, but they will be very easy to find. Make a tall stack of clear boxes in the front corner of your closet. You may want to put a dryer sheet in each box to …
Read More