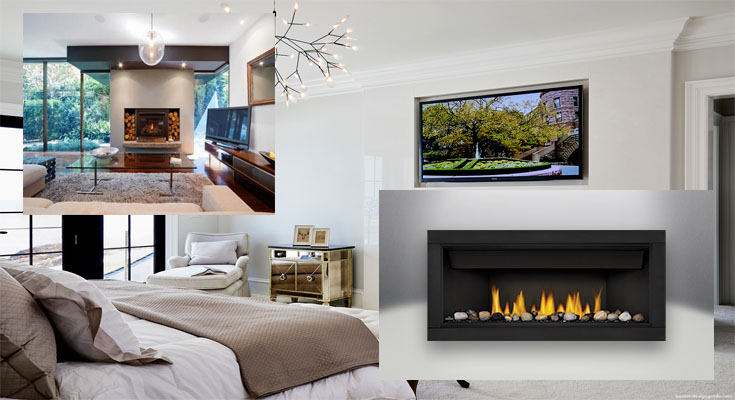 In terms of accessories, renovations, and upgrades to homes and houses, fireplaces rank out near in front. People seem to want fireplaces whether it's a grand hearth in the living room to put your feet out like a country squire and read the daily newspaper or a simple gas or electric-powered fireplace for the basement recreation room that is the choice for installation by many do-it-yourselfers.
Yet a lot of negative things could be said as a deterrent for installing a fireplace in one's home. Safety. Fire hazards. An unnecessary source for lost heat in a home – resulting in increased monthly fuel bills in the dead of winter are but a few most valid reasons for not getting a fireplace put into your home or summer vacation cottage.
Still, people want fireplaces, can be talked out of installing them no matter what a heating expert, contractor, or even home insurance agent advises? Why this and what is this the apparent allure of the fireplace.
In some cases its style and even majestic style. In some cases, it's an accessory for the home in most cases and situations after the home renovation contractor has thrown his hands in the air after trying to talk the home-owning couple out of this renovation upgrade it is simply that people like fireplaces. Why is this so?
Fireplaces and especially real wood or token real wood gas propane fireplaces add an aura and ambiance that nothing else seems to fill. On top of that fireplaces fill a basic human need – it goes back to early mankind, their encampments. Fireplaces were the community centers, the source of food, and safety against the nighttime. They gave out warmth, nutrition, and safety. Thus most human beings feel intrinsically good and comforted in the presence of a …
The Attraction & Beauty of Fireplaces In a Home

Read More