Why plantation is necessary for your well-being? It is not just important to have plants in your home for the purpose of home décor but it is important for your health as well.
Therefore, home décor experts strongly recommend adding a touch of green to your home décor in the form of succulent or potted plants, beautiful roses nicely arranged in vases in the corners or plants hanging on the walls.
Choice of plantations in home décor vary from room to room. For instance; if you are planning to decorate the kitchen; you can go for potted plants which can be arranged in different shelves or cabinets. Same composition can be applied to living room décor as well.
For bedrooms; however, you can go for vases. You can arrange the plants in the corners right beside the window so that they can draw out maximum oxygen and give maximum freshness to the overall ambiance.
Why it is important to have houseplants? Here are 5 basic reasons to have them in your home which will convince you to go and buy some today!
Relaxing Environment:
Plants help to create a peaceful and calm ambiance all around. If you will add natural plantations to your home décor; you will ultimately feel a beautiful sense of calmness as they will help you to breathe easily.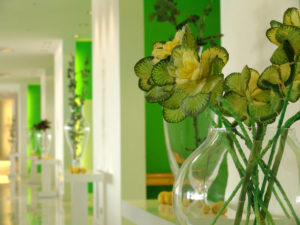 While decorating your living room; make sure that you add a few houseplants placed near the window so that with every breath that you take; you feel fresh.
  2. Humidity Controllers:
Plants are natural humidifiers and help to control the high humidity levels in the air. It is because of this reason that houseplants are recommended to be added in home décor.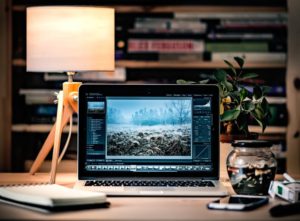 With the process of transpiration; houseplants can help you regulate the dry cold air in the home, thus creating a more pleasant atmosphere all around.
  3. Get Creative:
You can apply all your creativity skills to the houseplants if you are ready to incorporate them in your home décor this year.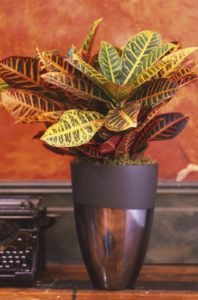 Over the recent years; the trend of glass painted vases and colorful potted plants has become immensely popular and they look absolutely stunning. Moreover, if you are a collector of antiques; you can even go for vintage themed flower vases as well.
  4. Allergy-Savers:
 Plants are natural disease fighters. They help to purify the air inside your home and thus make it a germs-free zone.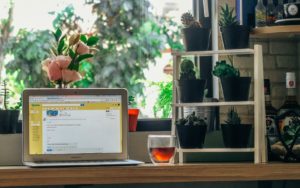 As a result; you feel more fresh and alive. If you are allergic to dust; make sure that you buy some succulent plants and place them near the window. Not only these plants will look beautiful but also they will help to make your home free of allergies and toxins.
  5. Stress-Busters:
 Last but not the least; houseplants are considered to be the natural source of stress relief. That's why the houseplants are strongly recommended to be a major part of your home décor as per the home décor experts.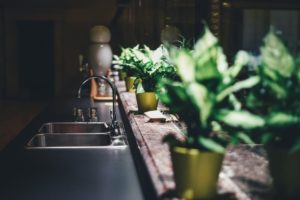 You can experience it yourself how quick you will feel stress free when you are near the plants. That's the beauty of nature which should be reflected in your home décor as well.
Author Bio: 
This post is written by Julie Austin. She loves traveling, home decorating and hanging out with her friends. She regularly blogs at http://mybedcomforter.com/