Improving the curb appeal of your home can increase the value of your property and enhance the beauty of your landscape. There are many ways to make your yard the most attractive yard in the neighborhood. You can enjoy its beauty every time you arrive home.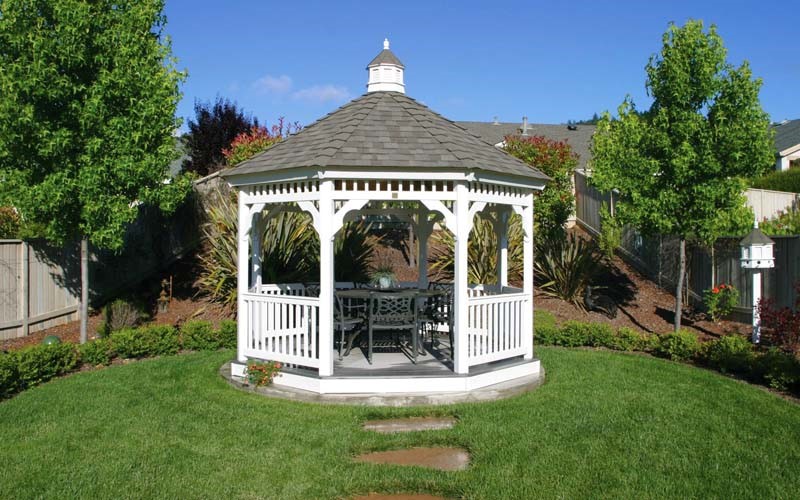 An Artistic Landscape
One of the best ways to increase the curb appeal of your home is to plant flowers, shrubs and ornamental grasses. Design your flower beds so that they can transition from spring until autumn. Create a visually interesting design using textures and eye-catching colors. You may want to consult with a professional landscaper or local garden center to find out the best type of flowers and shrubs for your area.
Walkway
If possible, create a walkway that leads to your front door. Flowers can be planted along the walkway. Adding exterior lighting to the walkway will make it an attractive landscape feature at night.
Structures
Gazebos are an impressive addition to a landscape design. Gazebos not only add beauty to the landscape they offer you a display area for hanging baskets, a location for more flower beds and an additional opportunity to decorate for the holidays. Structures such as pergolas and arbors also add beauty to the landscape.
Lighting
Pathway lights and front porch lighting can enhance the curb appeal of your home. Placing lighting in and around your flower beds or using it to highlight a unique shrub is another way to make your landscape more attractive at night. Lighting can soften your landscape in much the same way as candlelight softens the mood of a room.
The curb appeal of your home is one of the first things a potential buyer will notice. It's also a feature your neighbors and all those who pass by your home will pay attention to. A well-maintained lawn with specialty features such as a water garden, garden art and bench seating will make your curb appeal quote impressive.