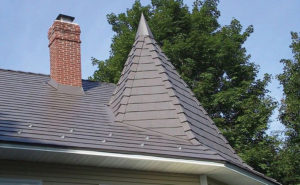 Metal is a long-lasting material you can use for your roofing system. It has been proven to outlast any other material even under normal conditions. Plus, metal roofing requires low maintenance. But, that does not mean you no longer need to take care of it. Your roof's lifespan will still depend on how you maintain it. You can consult Metal Master Shop to check your metal roofing system for signs of damages. If you like, you can also follow the tips below:
Your metal roof should be free from tree and shrub abrasions.
Tree and shrub abrasions might be the most difficult thing to avoid at times. However, you have to know that scratches can damage the metal roof's finish. Furthermore, the uncontrollable wind motion and other external factors can also cause damage to the roof itself. As a solution, you need to regularly trim the trees and keep it at a safe distance from your roof.
You need to prevent accumulation of dust and debris.
It is true that snow and rain can rinse the dust, leaves, and other debris on your roof. However, their efficiency depends on the orientation of your roof. Some roof structures require extra effort and time as they are difficult to clean. You can either use an extendable cleaning brush or water from a hose to remove fallen debris.  You just have to be careful in applying force when cleaning, so you won't damage the roof.
Keep foot traffic at a minimum.
Metal roofs are durable and sturdy, and they can support a reasonable amount of weight and foot traffic. As a matter of fact, stepping on them is required while doing the installation process. However, foot traffic should be done at a minimum in order to avoid unnecessary damages on the roof. An expert or someone who is familiar with the roof manufacturer's notes should climb up the roof if there is a need to do maintenance or repairs.
Always keep the gutters clean.
Roofing systems not only includes the roof sheets and supports but also the gutters. You should also avoid debris build up in the gutters in line with preventing debris accumulation on the roof. Wet leaves, tiny branches, and dirt accumulated in the gutter can clog the system and disturb the water flow. You have to know that metal roofs are designed to let the water from rain and snow flow downwards and dry the sheets out. Corrosion is possible when the roof is in constant contact with water and moisture.
Schedule regular inspection by the experts.
It is just right to schedule an inspection and maintenance day with an expert regularly. An inspection done by experts will help you determine the possible risks and potential damages to the system. You might not be aware of exposed fasteners, separation of seams, and sealant failures. Therefore, seek for a team that can repair your roof and makes it look new again.
Final Thoughts
These are just some of the important pointers you should consider if you want a safe, long-lasting roof. After all, your roofing system is what protects you from the heat and rain. Make sure that it's in the best possible condition.