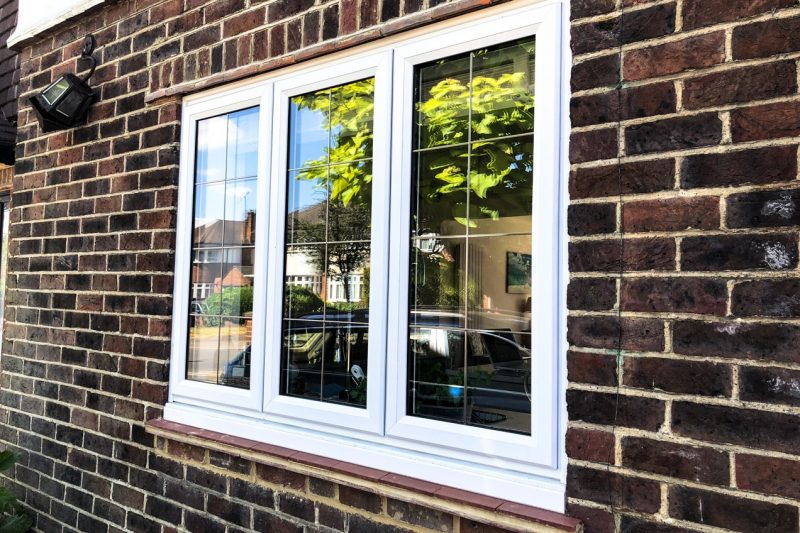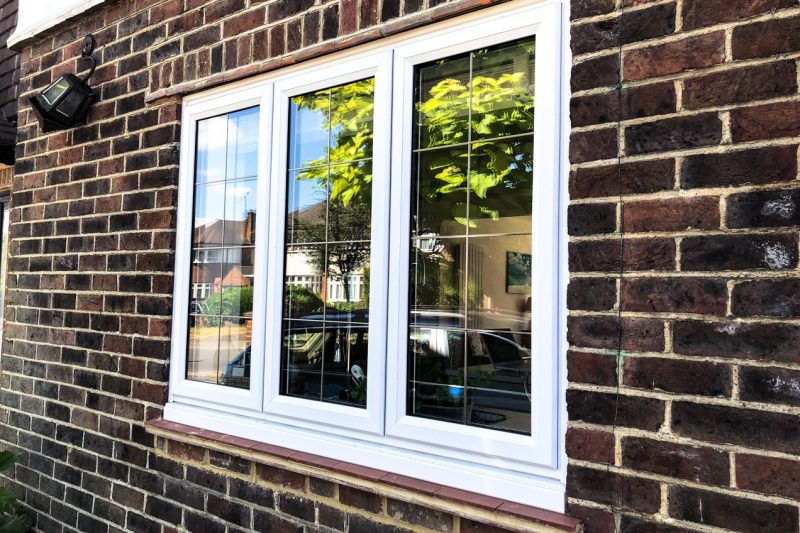 The term UPVC is widely used as a standard term. But what does it mean? It stands for UN-plasticized polyvinyl chloride and is a hugely popular home improvement choice when people are looking to make their home more energy-efficient.
UPVC windows provide a range of benefits in buildings and are a widely used material. Not only will you reduce your heating costs, your property will benefit from improved energy conservation and sound insulation. Alongside these important factors, UPVC windows are durable and secure and require minimal maintenance.
So here comes the complicated side; argon gas is forced between the two glass panes in UPVC double glazing which reflects heat rays into the building when the weather is cold or away when the weather is warmer.
This is clearly an area where you are required to seek the assistance of a professional in order to complete the work. There a number of factors that should be considered when looking for the best suited Company to complete the work on your property, whether it is a domestic or commercial building;
Building regulations; these are ever-changing and it is now a requirement by law to supply a purchaser with an energy rating certificate, identifying individual energy savings having new double glazing installed. Other regulations impacting what UPVC windows you can have in your home also cover U value of the glass, the requirement for toughened safety glass, fire-safety and ventilation.
Experience; peace of mind comes from a well-established and reputable window installation company. Look for information on their websites about their work previously completed and testimonials from previous clients. Ask for advice on cost-saving, environmental benefit and insulation capability; a time-served professional will be able to offer tailored advice for your property and will be happy to spend time discussing the options available for you.
Removal techniques; before removing existing windows, a risk assessment should be completed. Safe removal of putty, glazing sprigs, beads or fixing nails is required and removal of the glazing intact is advised. If this is not possible, the glass should be broken carefully. Good practice experts will run a sharp knife between the inside face of the frame and the plaster; this will minimise internal damage when the frame is taken out.
Fitting techniques; alongside removal techniques, these vary widely between timber-framed windows, box-sash windows, metal framed windows, UPVC framed windows and roof windows. Ensure to ask your chosen professional to make good the internal reveals, ready for redecoration or to repair any external render should this be required prior to the work commencing. After fitting, the windows will then be sealed to ensure water-proofing and the prevention of air leakage. These sealants are required to be compatible with the frame-type.
Energy efficiency; the windows energy rating demonstrates how energy-efficient a particular window is. It takes into account the U-value, the solar gain, the glass unit and air loss. The UK BFRC Scheme rates any new window in bands between A-C and provides a figure that shows the more efficient the product, the less energy or heat that escapes, saving money and reducing environmental impact.
Fensa registration; this gives peace of mind that a specific Company adheres to all the above, building regulations and is covered by the necessary insurance backed guarantee for complying with improved thermal performance standards.
Ensure that your chosen professional can provide evidence of the above and is well-versed in the necessary requirements. UPVC window installation is a versatile and efficient home improvement alternative; time invested on finding the best professional for the job will ensure the chosen company will have the necessary high-level skill required. You will add value to your property with amazing results!